Funeral sermon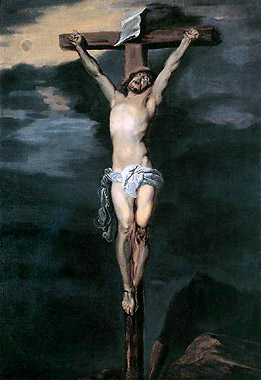 I just finished writing a sermon for class. We had two funeral scenarios from which to choose. I picked a 17-year-old killed by a drunk driver. A funeral sermon is a different style than I'm used to. Humor is not a big part. Cute stories really don't fit. The prose needs to be captivating. The good news is you're working with a very interested audience.
Let me know if you have any suggestions. Thanks for reading.
Friends, we are gathered here today on a sad occasion. We have lost a son, brother, grandson, cousin, nephew, friend, and member of this congregation. Nathan Mueller is no longer with us.
It was tragic that he was struck by a drunk driver and killed. Things like this have no good explanation. We're all asking ourselves: "Why did this happen?" But there is no good answer. Why did God allow this? I don't know. I don't know the mind of God. I have no idea why this happened.
And so, from this point forward, I want to talk about what I do know.
I do know that we're here not just to mourn the death of Nathan but to celebrate his life – 17 years of Christian life. God gave Nathan a solid Christian upbringing. Nathan's parents brought him to church faithfully week after week. As an infant, Nathan was baptized right here at St. John Lutheran Church. When he was baptized, he was buried with Christ and raised to new life. His life was forever joined to Christ.
I do know that Nathan was a good student. He always asked questions in confirmation class. He was very curious about spiritual matters. I remember he did a research project in high school on the impact of Christianity on society. He called me and interviewed me for his research paper. Nathan was not afraid to let his teachers and classmates know that he was a Christian.
I do know that Nathan was a kind person. He volunteered every summer with Vacation Bible School. He was quick to offer compliments and words of encouragement. And many of you have shared with me your experiences of how Nathan lived out his Christian faith by showing kindness to you.
Yes, we're here to celebrate the life of Nathan Mueller. But I don't just mean the life that he lived among us on this earth. Even more than that, we're here to celebrate the eternal life God has given to Nathan.
Our sermon text is Matthew 22:31-32, where Jesus says: "Have you not read what God said to you: 'I am the God of Abraham, the God of Isaac, and the God of Jacob'? He is not the God of the dead but of the living."
God's interactions with mankind are firmly grounded in history. God was present in the lives of historical people like Abraham, Isaac, and Jacob, our fathers in the faith. And God was present in the life of Nathan.
In fact, God's presence is the reason why we come to church for a funeral. God is with us as we cry. He's with us as we sing hymns. He's with us as we pray.
But let's catch what Jesus is saying in these verses. He says God is not the God of the dead but of the living. While Abraham, Isaac, and Jacob may have died, God has given them life beyond the grave. Jesus says they are living.
Hebrews 11:13 talks about Old Testament people like Abraham, Isaac, and Jacob. Scripture says there: "All these people were still living by faith when they died."
We're here to celebrate the life of Nathan Mueller – the life he continues to live by faith. Nathan was baptized. He was brought into God's never-ending community of faith when his sins were washed away with water "in the Name of the Father and of the Son and of the Holy Spirit." Nathan never had reason to question his destiny after the grave because he belonged to God.
At the fount of Holy Baptism, God Himself declared: "I am the God of Nathan Mueller.
And don't forget this part, straight from the lips of Jesus: "He is not the God of the dead but of the living."
These words come from Someone who knew all about life and death. As the second Person of the Triune God, Jesus was there with the Father and the Holy Spirit at the creation of the world. He breathed life into the first man, Adam. And every creature gets its life from Jesus.
Jesus knows death, too. He watched Adam and Eve eat the forbidden fruit that brought death into the world. He saw Cain murder his brother. Jesus has witnessed every death since the beginning of the world.
No one has life apart from the will of Jesus. No one dies apart from the will of Jesus.
Including Himself.
From John's Gospel: "The Jews insisted, 'We have a law, and according to that law He must die, because He claimed to be the Son of God.'
"When Pilate heard this, he was even more afraid, and He went back inside the palace. 'Where do you come from?' he asked Jesus, but Jesus gave him no answer. 'Do you refuse to speak to me?' Pilate said. 'Don't you realize I have power either to free you or to crucify you?'
"Jesus answered, 'You would have no power over Me if it were not given to you from above.'"
And so Jesus – the One who came from above to save mankind – willingly died on a cross.
Death is painful. You know that. Why would Jesus put His family and His friends and His followers through such grief by His own death? He did it for you and me and Nathan. Jesus died to forgive us for everything wrong we've ever thought or done or said. All of our sins are washed away by the blood of Jesus.
But Jesus' story doesn't end at His death.
From Matthew's Gospel: "The angel said to the women: 'Do not be afraid, for I know you are looking for Jesus, who was crucified. He is not here; He has risen, just as He said.'"
Later, Jesus appeared to His followers. Touch me, He said. Look at Me. Don't be afraid. I was dead, but I'm alive again.
Because Jesus lives, Nathan lives. For Jesus is not the resurrected Lord of the dead but of the living.
Jesus' gift of life comes to you and me, just as it came to Nathan. Jesus died for a very good reason: to save each of us. Without Christ in our lives, we have no hope for life beyond the grave. But by faith in Christ, God has in store for us life forever in the presence of the Lord Jesus.
He is not the God of the dead but of the living. He's the God of Nathan. And the God of you.
Amen.